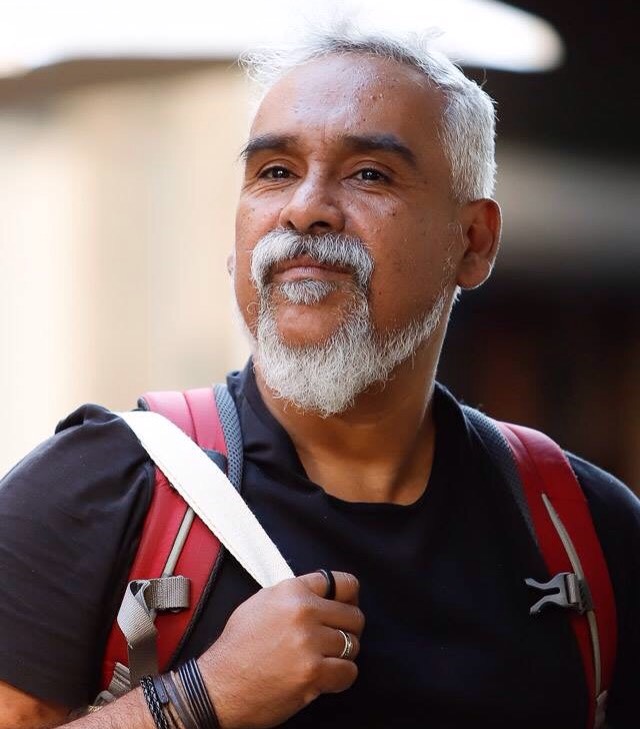 My name is Wanderley Augusto Moreira Rocha (Wander Rocha), 51 years old, I am from Rio de Janeiro, resident in Niterói, married and father of two children.
I have a postgraduate degree in IT Management from Fluminense Federal University and, for 15 years, I worked as an IT Consultant at Petrobras S.A. in the area of Content Management and Business Communication.
In this same company, I was a member of the Corporate Volunteering team for ten years, teaching Computer and Photography Initiation classes.
For a year and a half, I have dedicated myself exclusively to photographic art, acting as a photographer, teacher and speaker in the areas of documentary, street and nature photography. With several awards and collective exhibitions in Brazil and abroad, I have two solo exhibitions, one of which is a documentary work on "Invisibilities in Society" that has, in almost two years, toured several galleries and museums throughout the country. I also own photos in books and specialized magazines like National Geographic and Fotografe Melhor.
During the period of Corporate Volunteering, I was a partner in several projects of solidarity economy and education of two members of the LabIS project: Fernando Severo and Luiz Arthur. The latter, knowing my professional background and my great interest in issues related to society and citizenship, invited me to come to know the project more closely and perhaps be one of the collaborators.
From the little I know about the project, I think it closely resembles everything I lived and learned in my time as a corporate volunteer. Lots of love involved.
Email:  wander.rocha04@gmail.com